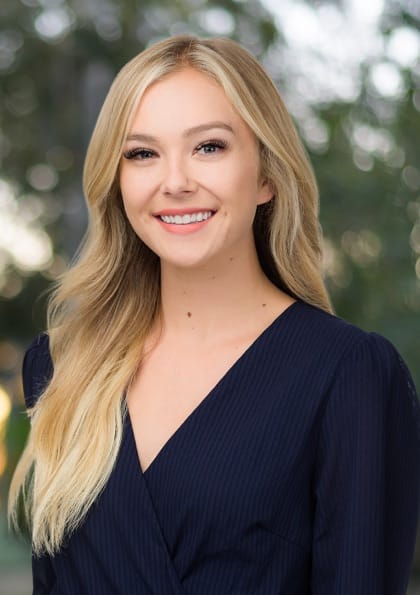 Get to Know…
Brooke Walker
Legal Assistant
Brooke Walker joined the LOODPS family in June of 2020 and quickly established herself as an irreplaceable member of our team. Brooke's value to the firm goes beyond providing excellent service to our clients in her capacity as a legal assistant. She is a vital resource tracking and analyzing the Firm's financial metrics, which enables the Firm's leadership team to make strategic decisions to maximize the Firm's growth. This allows us to expand our reach into the community to help more and more good people regain control of their future when charged with a crime.
Brooke obtained a Bachelor of Science degree in Criminology and Criminal Justice from Northern Arizona University (NAU) in only three years, then proceeded to a graduate program at NAU at only 20 years old. Brooke eventually returned to her native San Diego, and has since dedicated her career, and current pursuit of a Juris Doctor degree, assisting those who find themselves up against the criminal justice system.
In her spare time, Brooke enjoys maintaining an active healthy lifestyle and learning more about various social justice movements happening in the world today. She is also a self-proclaimed exceptional baker, which has endeared her to the entire LOODPS team.
Favorite Quote: "Each of us is more than the worst thing we've ever done." – Bryan Stevenson