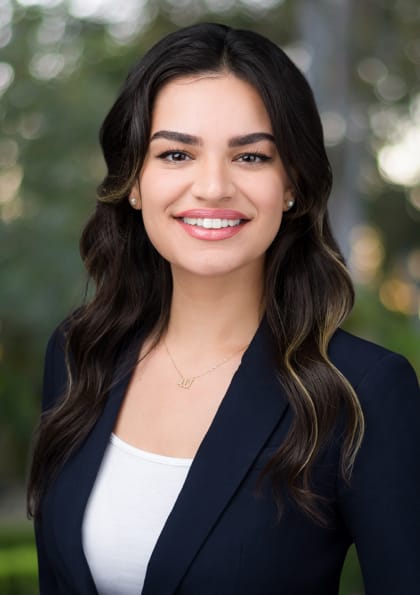 Get to Know…
Elmira Yousufi
Associate Attorney
Elmira Yousufi has dedicated her career to making a difference for those who may be mistreated by the criminal justice system.
Born in Afghanistan, Elmira and her family emigrated to Pakistan and Iran before eventually coming to the United States when she was four years old. Growing up in a post-9/11 America, Elmira experienced discrimination and prejudice for being an Afghan Muslim. These experiences taught Elmira an invaluable lesson on race and ethnicity and encouraged her to study hard and work to make a difference in her community. Having witnessed her family overcome so much to attain a pathway to United States citizenship, Elmira has dedicated her career to making a difference in the lives of the more vulnerable individuals in our community, those facing criminal charges and the potential loss of their freedom and future.
Elmira graduated cum laude from the University of California, Irvine, and was invited into the prestigious Phi Beta Kappa Honor Society. She graduated from the University of San Diego School of Law with over 250 hours of Pro Bono hours and was selected as one of ten graduating students for membership into the Order of Barristers.
Prior to joining our firm in early 2022, Elmira spent time working at the Public Defender Services for the District of Columbia and completed a clerkship at the San Diego District Attorney's Office. Elmira's time at the District Attorney's Office provided her with hands-on experience evaluating, prosecuting, and negotiating criminal cases. Elmira's diverse background and life experiences, both inside and outside the courtroom, make her a valuable member of our team and a strong advocate for our clients.
Case Results
Here are a few of Elmira's recent case results.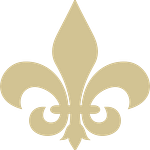 Kidnapping for Sex Crime Charges
Dismissed after PC 995 Motion Granted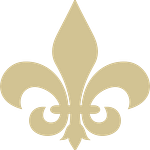 Commercial Burglary & Grand Theft Charges
Case Dismissed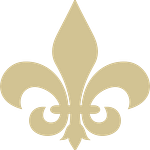 Transportation & Possession of Controlled Substances for Sale
Evidence Excluded After PC 1538.5 Suppression Motion Granted
Accolades
Awards & Honors

Better Business Bureau
Torch Awards for Ethics Winner
–
2022
Professional Associations
The State Bar of California
 Admitted 2021-present
Federal District Court for the Southern District of California
 Admitted 2022-present
Lawyers Club of San Diego
 Member 2022-present
San Diego Criminal Defense Bar Association
  Member  2022 – present
Casa Cornelia Law Center Pro Bono Service
Volunteer Attorney 2022
Better Business Bureau
(
A+ Rating
)  Admitted  2011-present
Juris Doctor. Criminal Litigation Concentration. University of San Diego School of Law (San Diego, California) 2016
Bachelor of Arts (Political Science) University of California – Irvine 2017
H.S. Diploma Westview High School (San Diego) 2013