Identity theft has been creating problems for individuals for decades. But it is not since the expansion of internet use that the problem has truly exploded. On an annual basis, around 15 million people are affected by identity theft each year. Around 1.5 million of those people are Californians. It is definitely a growth industry, increasing significantly on a yearly basis.
What is Identity Theft?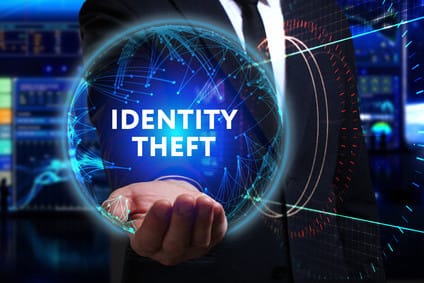 Identity theft is defined as wrongfully obtaining and/or wrongfully using the personal identifying information of another, usually for financial gain. It could be as simple as stealing someone's credit card, or as complicated as hacking into a government website or using a "skimmer" at an ATM machine to obtain banking or credit card info.
If you are interested in the types or extent of these scams, you need look no further than recent crime reports, including some in the San Diego area. Internet data breaches, according to one source, increased by 40% nationwide last year alone. And in San Diego County, and throughout the country, identity theft complaints continue to rise. Here are some recent examples:
Chip technology has put a dent in the use of stolen credit card data at the on-site retail level. On the other hand, Bloomberg reports that credit card thieves are moving from brick-and-mortar retailers to internet transactions, where the chip technology offers no protection.
Unauthorized charges by retailers do occur. In a recent case, a San Diego jeweler pleaded guilty to multiple charges of felony identity theft.
Social media websites cannot protect you from identity theft, according a report a few months ago in Forbes.
Healthcare Data Breaches
While retailers and financial service companies are often targeted by hackers, the extent of the problem in the healthcare industry is increasing at an alarming rate. In September 2016 alone, almost a quarter million patient records, involving 37 separate instances, were stolen. Last year, there were breaches at the following companies, to name just a few:
Banner Health (Phoenix, AZ) – 3.62 million affected individuals.
California Correctional Healthcare Services (Elk Grove, CA) – 400,000 affected individuals.
21st Century Oncology Holdings (Ocala, FL) – 2.21 million affected individuals.
Massachusetts General Hospital (Boston, MA) – 4,300 affected individuals.
The causes of the data breaches vary widely. Many involve network server vulnerabilities. They include hackers targeting hospitals, the issuers of insurance identification cards, and others; human error (allowing protected health information to be accessed over the internet); theft of paper and film records; and theft of laptop computers.
Unfortunately, the identity theft problem appears to be worsening, with no letup in sight.
Law Office of David P. Shapiro
3500 5th Avenue, Suite 304,
San Diego, CA 92103
(619) 295-3555