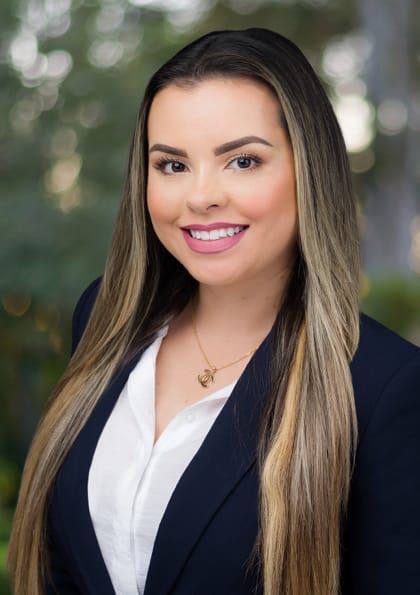 Get to Know…
Mayra Quijas
Legal Assistant
The Firm's "Director of First Impressions," Mayra Quijas is usually the first voice our clients hear when calling the Firm. Mayra prides herself in being a calming voice to so many in what is likely, at least initially, one of the most stressful times of their lives.
Fluent in Spanish, Mayra was born in Mexico and came to the United States when she was 9 years old.  Prior to joining the LOODPS team in 2021 as a Legal Assistant, for over a decade Mayra was an anchor for one of the top counseling centers in San Diego, where she worked alongside Probation and Pretrial Services, Child Welfare Services, Veteran's Affairs, the San Diego Superior Court, as well as with various criminal defense attorneys and reputable treatment providers.  
Mayra viewed our mission of helping good people regain control of their future when charged with a crime as a natural fit, applied for the legal assistant position, thoroughly impressed during her interviews, and has hit the ground running ever since.
Favorite Quotes: "We all make mistakes, but we are not our mistakes." "We should never judge a book by its cover, as we might miss out on an amazing story."